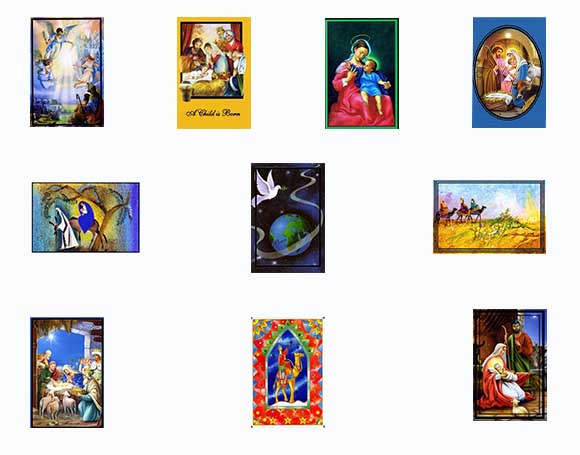 Now available: a beautiful selection of cards for family and friends this Christmas. Proceeds from the cards will aid Redemptorist overseas Missions. Each set of 10 cards includes envelopes.
Click here to purchase 10 cards for just $7.
---
The ever-popular 2014 Saints Calendar and Daily Planner is a 16 month calendar ready to use in September 2013. The spiral-bound design allows plenty of space for daily appointments in a lay-flat format, and the planner is marked with days of Fasting, special Saints Days, and the Sundays of the Liturgical Year for both the Ordinary and Extraordinary Calendar.
Click here to purchase for just $24.95.
---
New books are now available from popular English author Joanna Bogle. New titles include Courage and Conviction: Pius XII, the Bridgettine Nuns, and the Rescue of the Jews, A Book of Saints and Heroes, and A Book of Saints and Heroines. Joanna Bogle is a well-known Catholic journalist, author and broadcaster, Dame of the Pontifical Order of St. Gregory of the Great, and often appears on the television station EWTN.

---
Getting the Marriage Conversation Right: A Guide for Effective Dialogue teaches you how to promote and defend traditional marriage in non-religious terms. It's a great "how to" guide to answer those tough questions you've struggled with.
"Wow, wow, wow...I loved every page of "Getting the Marriage Conversation Right." In the last two days I have already found myself using the language from the book in conversation." Rose Sweet, Catholic Author, Speaker, & Media Producer
"This communication guide is an invaluable resource for answering questions and explaining what is at stake for the future of marriage and the rights of children if marriage is redefined. Every family should have one." Raymond L. Flynn, former U.S. Ambassador to the Vatican and Mayor of Boston
For more information or to purchase for just $10.00, click here.
---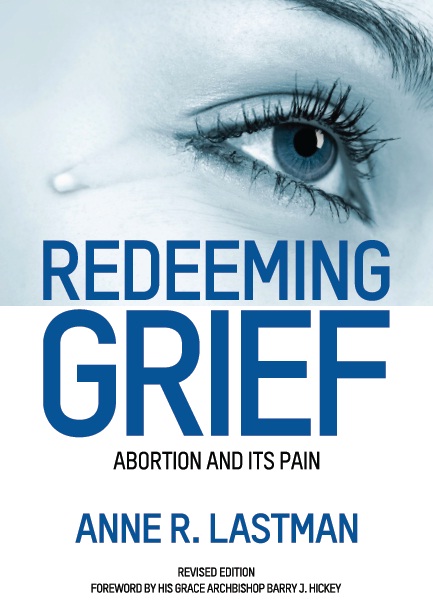 The revised edition of Redeeming Grief: Abortion and its Pain is now available from Freedom Publishing. Redeeming Grief is the product of over 17 years of counselling and study of abortion grief."Anne Lastman explores the psychological, social and spiritual aspects of one of society's taboo subjects: the consequences of abortion. From her own extensive counselling experience, from international research and from the words of women and men who have suffered, she makes a compelling call for the Church to wake up to the issues of abortion and to embrace those who need healing". Dr Dianne Grocott MBBS, FRANZCP, Psychiatrist, Victoria
Please click here to read more and to purchase this important book.

---
Purchase the 3-volume set of Pope Benedict XVI's Jesus of Nazareth trilogy, hardback, for just $80.00. This best-selling trilogy has been described as one of the great legacies of Pope Benedict XVI's papacy. "Working from Scripture, the Church Fathers and contemporary scholarship, Benedict XVI deftly brings together the historical and theological dimensions of the gospel portraits of Jesus. This is a splendid, penetrating study of the central figure of Christian faith; a learned and spiritual illumination not only of who Jesus was, but who he is for us today." +Charles J. Chaput, O.F.M. Cap., Archbishop of Denver
Please click here to read more and purchase this enriching 3-volume set.

---
NOW AVAILABLE from Freedom Publishing, in conjunction with Gracewing (UK): Year of the Lord's Favour by Aidan Nichols, O.P., author of Lessons in a Rose Garden. This four-volume homiliary provides a comprehensive guide to doctrinally based teaching for the entire Church year; Sundays, weekdays, the Seasons of Advent, Lent, Christmastide and Eastertide, and the feast days of the Saints. Buy here.

---